On-The-Job Trainees receive effective employment deployment that teaches skills, and competencies that are needed for employees to preform a specific job within the workplace and work environment. Employees learn in an environment in which they will need to practice the knowledge and skills taught in the on-the-job training.
Terrence Bell, a Traffic Control Technician and graduate of our Traffic Control Flagger OJT program. He is one member of a team responsible for creating safe work zones for workers and drivers. Terrence, formerly a mechanic, was looking to move his career into a different direction. He was encouraged by friends to look into the OJT program though he'd never worked in construction; a choice he's so glad he made. "I'm happy that I was able to be a part of the OJT program and then get hired full time. In addition to being a change of pace from my previous work, I learned skills and gained experience that will help me in the future."
Terrence shared that he received a lot of support and mentoring through the OJT program but, the greatest and most important support has come from the relationships he's built with his crew and foreman.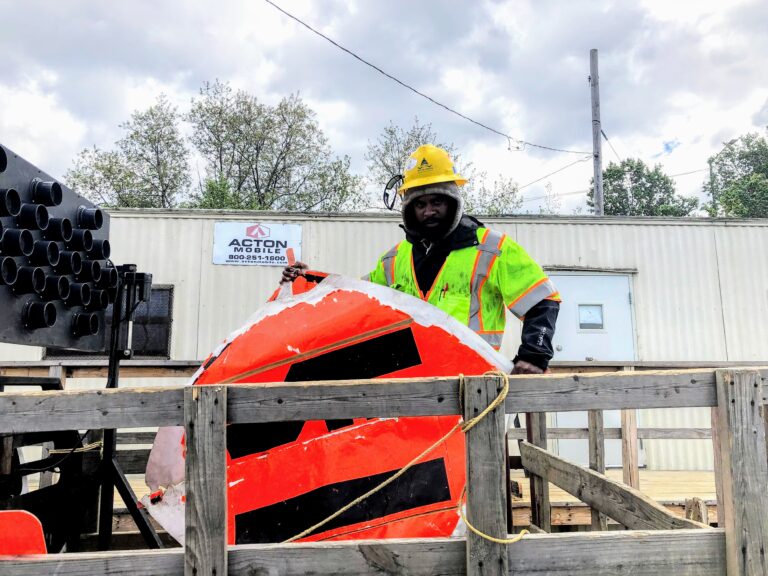 OJT Program Participants and Graduates
Estimator – Project Engineer
Field Office Administrator
Project Control Trainee (Graduate)
Field Office Record Keeper Trainee (Graduate)
Structural Design Engineer Trainer (Graduate)
Traffic Engineer Trainee (Graduate)
Roadway Design Technician (Grauduate)
Safety Specialists Trainee (Graduate)
For questions or concerns regarding On-The-Job Training please contact Sean More or Monica Ray by phone or text message at (202) 210-3700.